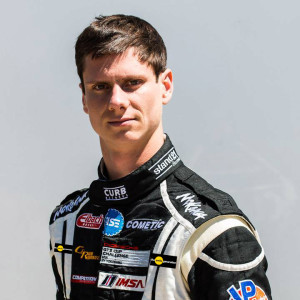 Laguna Beach, California — Michael Lewis will make his inaugural visit to New York's historic Watkins Glen International this weekend to mark the halfway point of the 2014 IMSA Porsche GT3 Cup Challenge USA by Yokohama.
"This upcoming weekend will be the first time that I will get to compete at Watkins Glen," said Michael Lewis, "and it is exciting to be able to learn another great, historic racing circuit. Many of motorsport's greatest drivers and teams have raced at this track. My team and I will work hard to get the No. 98 Competition Motorsports/Curb-Agajanian Porsche 911 in competitive form to race up front."
The track will be configured in the 3.4-mile full Watkins Glen Grand Prix course, which incorporates the challenging section called "The Boot."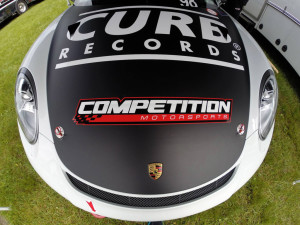 "This track looks to have many high-speed and medium-speed corners throughout, with quite a lot of banking in most of those corners," added Michael. "There are also quite a lot of concrete patches at most of the corner apexes, so it will be an interesting dynamic to get the Porsche 911 with Yokohama Tires around the corners. I can't wait to get the weekend started to race on what looks to be a fun race track!"
This weekend's race schedule is as follows:
Thursday, June 26
Practice 1: 9:40 a.m. – 10:25 a.m. (EDT)
Practice 2: 1:20 p.m. – 2:05 p.m. (EDT)
Friday, June 27
Qualifying: 9:35 a.m. – 9:55 a.m. (EDT)
Race 1: 3:10 p.m. – 3:55 p.m. (EDT)
Saturday, June 28
Race 2: 6:45 p.m. – 7:30 p.m. (EDT)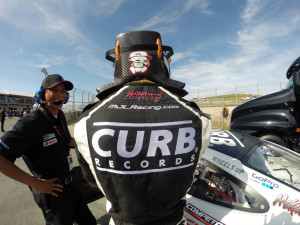 In addition, Michael would like to welcome a new sponsor to his 2014 sponsor team for the No. 98 Competition Motorsports/Curb-Agajanian Porsche 911. Starting at Watkins Glen International, and for the remainder of the season, Michael will display the logo for "The Smile Generation" on his Porsche Race Car, fireproof Stand21 Suit, and Bell Helmet. Michael is excited to represent "The Smile Generation" (http://www.SmileGeneration.com), which provides a search engine and directory to find a helpful and professional dentist near you. If you are looking to find the best Family Dentist, Orthodontist, General Dentist, or Periodontist, SmileGeneration.com is an excellent resource to find a dentist in one of many conveniently located offices.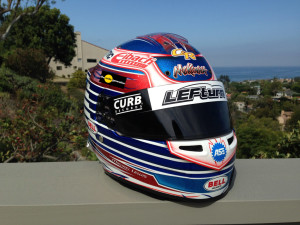 On a more solemn note, to commemorate the one-year anniversary of Jason Leffler's death that occurred on June 12, 2013, Michael will wear a special "LEFturn" visor sticker on his Bell Racing Helmet and display a LEFturn logo on his Porsche 911 Race Car throughout the month of June. Jason's iconic LEFturn graphic can also be seen on the race cars, helmets, and hats of other racing drivers in their respective fields—all to remember Jason's legacy. RIP Jason Leffler 1975–2013.
Michael Lewis' 2014 sponsor lineup includes Curb Records, Eibach, Cometic Gasket, ASE, C&R Racing, McKenna Porsche of Southern California, Ed Pink Racing Engines, Buwalda Construction, Laguna Classic Cars & Art, Camisasca Automotive Manufacturing, Inc., Mönik, Performance Racing Tech-Talk, Realatrends Real Estate Services, Inc., RFMS Racing, Mr. Paint Incorporated, Burger King, Val Lambros, M.D. F.A.C.S., Surterre Properties, Klotz Synthetics, Coast Fabrication, Racing Electronics, GoPro, Bell Helmets, Racing Goes Safer Foundation, JDR Graphics, Hobie Surf Shop Laguna Beach, and SACdesign.