Laguna Beach, California — To complement the 2017 campaign in the No. 98 K-PAX Racing McLaren 650S GT3, a select group of sponsors have joined Michael Lewis' racing career. Continuing in his second season in the SprintX championship, Michael welcomes the return of several established sponsor partners, as well as a new addition to his sponsor team. Please read below and click the links to learn more about each entity. Leading the lineup will be K-PAX Racing, The Smile Generation, ASE, and Cometic Gasket, Inc., which will be prominently displayed on the race car and on Michael's helmet and fire suit.
Michael Lewis' 2017 Sponsor Partners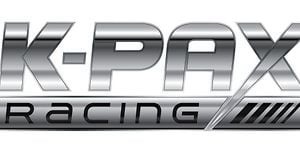 K-PAX Racing
K-PAX Racing serves as the premier McLaren sportscar team in the United States, and comes off a very successful 2016 where they earned the team, driver and manufacturer championship in the Pirelli World Challenge GT Class. Since 2007, K-PAX Racing has celebrated 84 podiums, 37 wins and 4 driver championships. Its GT3 program is managed by Flying Lizard Motorsports, one of the most successful race engineering teams in the USA.
www.kpaxracing.com

The Smile Generation
SmileGeneration®.com is your resource to find a dentist that is there for you in one of many conveniently located offices. The Smile Generation believes a better way exists for dentists to care for and communicate with their patients by connecting patients with great dentists who are dedicated to delivering on its Right Fit™ promise: providing an exceptional patient experience and advanced clinical care. The Smile Generation works only with best-in-class dentists who have a proven track record of excellent clinical work, service and a commitment to patients' health and happiness. Take advantage of their social portal, and read what prior and current patients have to say about a general dentist they sought through SmileGeneration®.com.
www.smilegeneration.com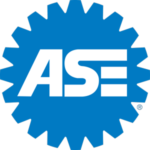 ASE
ASE stands for the National Institute for Automotive Service Excellence. Since 1972, this independent, non-profit organization has worked to improve the quality of vehicle repair and service by testing and certifying automotive professionals. ASE promotes excellence in automotive repair and service. Over 300,000 Automotive Technician and Service Professionals hold ASE Certifications. ASE Certified Technicians work in every part of the automotive service industry.
www.ase.com

Cometic Gasket, Inc.
Cometic Gasket, Inc., is a leading worldwide supplier of shelf-stock, custom, and short-run gaskets for the performance aftermarket, original equipment, and motorsports industries. Based in Concord, Ohio, 30 miles east of Cleveland, Cometic produces and ships more than 5,000 types of gaskets to customers worldwide. Cometic is dedicated to customer satisfaction and provides quality products, delivered on time at a competitive price, designed for each customer's specific application. Cometic Gaskets are proudly made in the USA with materials manufactured on American soil.
www.cometic.com

Graymills
Graymills focuses on metalworking pumps, ink pumps, and parts washers as its three main markets, and has grown into a seasoned global manufacturer that maintains its initial principles of providing industry innovation, utilizing employee talents, and manufacturing quality equipment. The company uses state-of-the-art manufacturing equipment in its production processes, including a laser cutter, fabrication, welding, and a CNC machine shop. Graymills can customize products and services to suit specific needs, for both domestic and international use.
www.graymills.com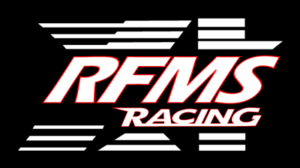 RFMS Racing
With more than 50 wins in midget racing since 1998, RFMS Racing is one of the leading race teams in motorsports. The team, owned by Don Fike, has also earned wins in USAC Silver Crown and the Infiniti Pro Series. Don Fike's own racing career included stock car racing at the Mazon Speed Bowl, and then late models. He quit racing in 1983 to dedicate his time to building an organization that provides residential care services to individuals with developmental disabilities and older adults. In 1992, Don decided to help his sons AJ and Aaron pursue their own racing dreams, and later founded RFMS Racing, which has also propelled the racing careers of many other drivers.
www.facebook.com/rfmsracing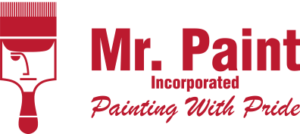 Mr. Paint Incorporated
Mr. Paint was founded in 1984, based on good, old-fashioned values: Show up on time, provide quality service, be honest, and do a good job. The company's motto is "Painting with Pride." Now more than 30 years later, the company has expanded from just painting to staining, glazing, faux finishing and Venetian plaster application.
mrpaint.com

Klotz Synthetics
For 57 years, racers and performance enthusiasts around the world have relied on Klotz to grab the checkered flag. Developing products for the motorsports industry is their passion and commitment. The tradition of race-testing Klotz products continues to this day. In fact, by the time a Klotz product reaches an engine, it's spent countless hours on the dyno and proven on the race track. Mastering the Science of Synthetic Lubrication® is their top priority. Its Estorlin® Technology and TechniPlate® Lubricity Systems integrated bonding process makes this chemistry a complete pure synthetic lubricant.
www.klotzlube.com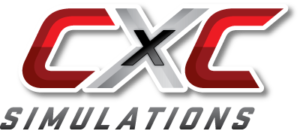 CXC Simulations
CXC Simulations was founded in early 2007 by Chris Considine, the son of noted automotive journalist Tim Considine, and a former racer himself. As a high-tech engineering firm that has revolutionized the design and manufacture of advanced personal racing simulation equipment, CXC enjoys a low profile as word of mouth and industry knowledge keep customers seeking out the Motion Pro II. Each of CXC's simulators is individually assembled, tested, installed and fully supported after the sale.
www.cxcsimulations.com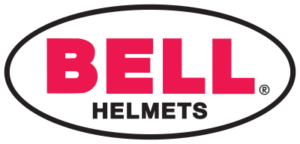 Bell Racing USA
Bell Racing USA LLC is the world's leading auto racing and karting helmet company. More champions in all forms of racing have worn Bell Helmets than any other brand. The Bell name is synonymous with innovation, technology, engineering excellence and superior helmet performance. Bell designs and develops innovative, technically superior auto racing helmets and accessories that maximize protection and enhance driver performance.
www.bellracing.com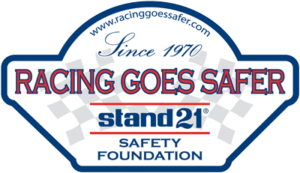 Racing Goes Safer Foundation
The Stand 21 Safety Foundation is an independent, California-based corporation, which manages an international program to promote motorsports safety worldwide, as well as seeking funding and communicating on motorsports safety enhancement programs. The Stand 21 Safety Foundation is a nonprofit (application pending) organization that is constantly involved in field research, development, and analyzes the raw feedback from racing drivers and accidents on the tracks.
www.racinggoessafer.org

JDR Graphics
JDR Graphics provides graphics services for motorsports. Customers can see their car's paint scheme on an all-digital 3D and/or 2D model before it is applied to the actual car. The company produces its own 3D and 2D models and does not outsource to other companies or dealers. JDR Graphics assures their designs and models are of premium quality.
www.jdrgraphics.com
Don't miss any of this season's races featuring the K-PAX Racing, The Smile Generation No. 98 McLaren 650S GT3 either by watching the races live online at http://world-challenge.com/streamvideo/ on the day of the event, or for the complete television broadcast. All races will be televised on CBS Sports Network, and the schedule follows below. Please verify time and dates with your local listings.
2017 Pirelli World Challenge Television Schedule
(All times listed are EDT)
1) St. Petersburg GT Sprint: March 18 @ 2:00 p.m. (90 minutes)
2) Long Beach GT Sprint: April 9 @ 2:30 p.m. (90 minutes)
3) Virginia International Raceway GT SprintX: May 7 @ 6:00 p.m. (90 minutes) – Michael Lewis is racing here
4) Canadian Tire Motorsport Park GT SprintX: May 28 6:30 p.m. (90 minutes) – Michael Lewis is racing here
5) Lime Rock Park GT SprintX: June 4 @ 5:30 p.m. (90 minutes) – Michael Lewis is racing here
6) Road America GT Sprint: June 25 @ 3:00 p.m. (90 minutes)
7) Mid-Ohio Sports Car Course GT Sprint: July 30 @2:00 p.m. (90 minutes)
8) Utah Motorsports Campus GT SprintX: August 20 @4:00 p.m. (90 minutes) – Michael Lewis is racing here
9) Circuit of the Americas GT SprintX: September 10 @ 3:30 p.m. ET (90 minutes) – Michael Lewis is racing here
10) Sonoma Raceway GT Sprint: September 17 @ 3:00 p.m. (90 minutes)
Follow KPAX Racing here:
Website: kpaxracing.com
Twitter: @KPAXracing
Facebook: @KPAXRacingTeam
Instagram: kpaxracing
Follow Mike Hedlund here:
Twitter: @mike_hedlund
Instagram: mike_hedlund
Follow Michael Lewis here:
Website: mjlracing.com
Facebook: /MJLRacing
Instagram: @MJLRacing
Twitter: @MJLRacing_